Everyone loves bright white teeth and there are a variety of products and procedures available at St. Mary's Dental in Mechanicsville, MD to help you improve your smile!
Professional Teeth Whitening in Mechanicsville, MD
At our practice, we know there is a strong link between looking your best and feeling your best. Bright white teeth communicate health, attractiveness, and positivity. If you want to increase your confidence and raise your self-esteem, teeth whitening can help you love your smile and achieve greater success in your daily interactions.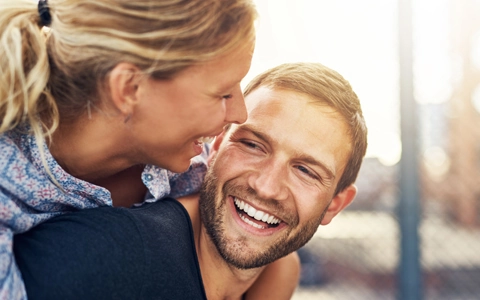 Teeth Whitening Options
If you want to take your smile to the next level, teeth whitening can help. At St. Mary's Dental, Dr. McCray and Dr. Demer will evaluate your smile to determine if "in-office whitening" or "take-home whitening" are options for you!
In-Office & At-Home Teeth Whitening Kit
In-office whitening, also known as chairside bleaching or Opalescence Boost whitening is performed by the dentist using a strong whitening gel. In-office whitening usually requires around a one-hour visit to achieve optimal results. Consequently, "chairside whitening" is usually more expensive since it involves a significant amount of the dentist's time. On the other hand, "at-home teeth whitening kits" are much less expensive and involve the use of custom-fabricated mouth trays that are loaded with 10-22% Opalescense whitening gel.
Both options work very well and may lighten teeth up to 10-12 shades lighter. If you want to whiten your teeth safely and effectively in a comfortable environment, you'll love your whitening options here. Whether you choose in-office whitening or at-home whitening, you will be using a professional grade whitening gel that you can't find over-the-counter. You can feel much more secure when you choose to whiten your teeth at the dentist office or using a professional teeth whitening kit.
Call our office and schedule a free consultation with Mechanicsville, MD dentists, Dr. McCray or Dr. Demer, to discuss your options for teeth whitening!
Related Content