website maker If you're missing teeth, you're probably not smiling. Worse, you're probably suffering from more problems, including slurred speech, temporomandibular joint (TMJ) issues, improper bite alignment, and shaken confidence. Also, you're most likely experiencing more restrictions on the types of foods you can enjoy.
At St. Mary's Dental in Mechanicsville, we know that smiling is important for your mental and physical health. Research has revealed that smiling improves your mood, your blood pressure, your stress levels, and your immunity. One study even concluded that people who are generally happy and smile often live ten years longer!
Tooth Replacement Options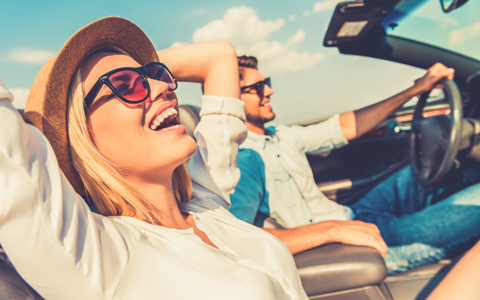 There are several things to consider when it comes to tooth replacement. At our Mechanicsville office, the experienced professionals at St. Mary's Dental will assess your tooth replacement needs as soon as your tooth is lost. Depending on the location, how many teeth are gone, and your personal smile goals, our dentists can create the perfect tooth replacement plan.Some of our affordable tooth replacement options include a crown and bridge, partials, or full dentures.
Implants can be used to create permanent dentures that fit more securely and won't slip out of place. Our implant-supported dentures are a fantastic option because, in addition to the secure fit, implant-supported dentures also provide added health benefits.
Learn More About Dental Implants
Dentures are a very popular method for tooth replacement because they restore functionality and aesthetics, and come with a variety of options to suit individual patient needs. These types of dental prostheses are usually made of an acrylic base that matches your gums, embedded with natural-looking teeth. Dentures can be traditional or high-end custom-fitted depending on your needs or preferences. Depending on how many teeth are missing, dentures can replace a full or partial arch.
Learn More About Dentures
Dental Bridges
A bridge is a dental prostheses that uses dental crowns to "bridge" a gap in your smile. Bridges can replace one or multiple teeth in a row.
Dental Bridge Before and After
---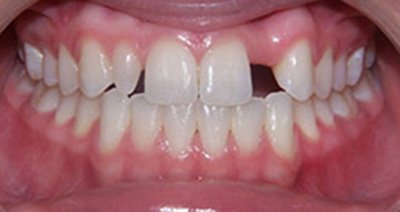 This patient was missing a lateral tooth from birth and the opposite side had what was called a peg lateral, which means it didn't form with a normal shape. This patient whitened their smile and had veneers and a bridge to improve esthetics and replace the missing front tooth.
Implant-Supported Options
We can also use dental implants as anchor points for your crown and bridge, partials, or full dentures.
Call St. Mary's Dental for Missing Teeth Replacement
At St. Mary's Dental, we want to give you back your smile—and, with our tooth replacement options, we can! You can take care of your new teeth with brushing, flossing, and rinsing. In fact, if you maintain a daily hygiene routine and regularly visit the Mechanicsville office of St. Mary's Dental, your tooth replacement pieces can last a lifetime!
Request an Appointment
Related Content