At St. Mary's Dental in Mechanicsville, MD, our patient health priority includes using the most effective, safe materials and techniques available for your dental care. When you visit the dentist you want to leave the office feeling healthier and like you've made a positive impact on your oral health.
Metal-Free Dental Fillings
We don't use metal fillings for multiple reasons. Often times preparing for a silver filling requires more tooth structure to be taken away than is needed. Also it expands over time, which causes microscopic stress fractures in the tooth which can lead to portions of the tooth fracturing off, leading to more expensive dental treatment that may be needed in the future. In addition, silver fillings are held into place and "sealed" by corrosion. As the metal restoration wears over time, it also unseals by corrosion, allowing for bacteria to get in between the filling and the tooth, causing decay.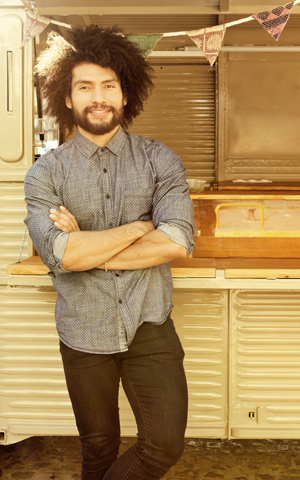 Composite Tooth Fillings
Instead, we stay up-to-date on the latest practices that will safeguard your smile. To protect our patients from the health and dental risks now associated with mercury fillings, we offer composite resin fillings that look and feel completely natural.
Composite fillings require much less tooth structure to be removed and they are bonded to your tooth structure, immediately sealing the composite filling from the oral environment. In addition to the health benefits provided, tooth-colored fillings also look beautiful and completely natural. No one will even know you had a cavity filled!
Tooth-Colored Fillings
We use tooth-colored composite resins to create our fillings. Not only are composite fillings strong, but they are also beautiful. We match the resin to the color of your teeth, making them more aesthetically pleasing and natural-looking. In fact, a composite filling is usually indistinguishable from your tooth.
Melissa A.
"Oh how I wish I had found this group 10 years ago! Zero judgment, Zero pain (4 fillings) and 100% Amazing experience! I highly recommend St. Mary's Dental!"
2022-03-23T17:42:57-04:00
"Oh how I wish I had found this group 10 years ago! Zero judgment, Zero pain (4 fillings) and 100% Amazing experience! I highly recommend St. Mary's Dental!"
https://www.stmarysdental.com/blog/testimonials/melissa-a/
Composite fillings are used to restore teeth treated for decay, to replace old, large and metal fillings, and to strengthen tooth structures. Your composite filling is layered onto your tooth, and then cured with a high-intensity light that hardens the resin. Once the resin is shaped to match the shape of your restored tooth, the entire tooth is polished.
With proper oral hygiene habits, your new composite resin, tooth-colored filling will last a long time. Best of all, it's made of safe, durable materials!
Schedule a Dental Fillings Appointment Today
To find out more about our composite resin and tooth-colored fillings, call our office in Mechanicsville, MD. We would be happy to answer any questions you might have or to schedule you a consultation or appointment with Dr. McCray or Dr. Demer—also serving Leonardtown and Charlotte Hall.
Related Content