Cosmetic Dentistry in Mechanicsville, MD
At St. Mary's Dental in Mechanicsville, MD, we can renew, restore, and recreate your smile with our cosmetic dentistry options. Using a myriad of techniques, such as teeth whitening or cosmetic bonding, we can improve a dull, yellowed smile and correct chips, fractures, gaps, and misshapen teeth. Easily request your appointment now!
Teeth Whitening
For your convenience and service, your Mechanicsville cosmetic dentist offers both in-office teeth whitening with Zoom! and at-home whitening with Opalescence. Zoom! is a popular and reliable system for whitening teeth in just under an hour.
While you lie back in the chair, we'll apply the Zoom! whitening gel to your teeth. Then, a special light is shone on your teeth to activate and speed the whitening process. The bleaching ingredients in the gel will break up any stains on or below the surface of your teeth. At the end of the treatment, your smile can be as much as eight shades brighter.
Some patients prefer to whiten their teeth at home. With Opalescence, you can receive the same whitening results as you would with an in-office treatment. The only difference is that the results appear more gradually. Each night for two weeks, you'll fill your custom-fitted trays with professional-strength whitening gel and wear them as instructed. Then, remove the trays, rinse your mouth with warm water and brush your teeth as usual. Results will appear immediately with the greatest whitening achieved after two weeks.
Full Smile Reconstruction
If your oral health is in peril and your teeth are worn, broken, or badly damaged, we can also do a full-mouth or smile reconstruction. A full-mouth reconstruction combines restorative dentistry and cosmetic dentistry options to return health, beauty, and function to your smile.
Invisalign/ClearCorrect
All cosmetic dentistry procedures begin with an assessment of your current dental health. It may be necessary to heal gum disease with periodontal therapy or straighten crooked dentition with Invisalign/ClearCorrect. This orthodontic treatment system uses clear plastic aligners to move your teeth into their proper position. Many adults who did not wear traditional braces as children opt for Invisalign/ClearCorrect.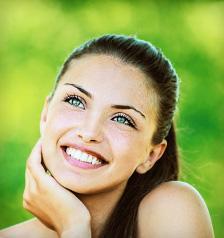 Root Canals
If you have infections in your teeth, we may also need to do root canals. This procedure allows cosmetic dentists, Dr. McCray and Dr. Demer, to remove and clean the inner-most portion of the tooth and replace it with a biocompatible material that will resist infection. Then, the tooth is fitted with a filling and dental crown for strength, appearance, and protection.
Schedule Your Dental Appointment Today
Your Mechanicsville, MD cosmetic dentists can fix all kinds of problems, including replacing missing teeth with dental implants. Once your oral health is at optimum levels, we can fulfill all of your smile desires. Cosmetic dentistry can make your smile beautiful again!
St. Mary's Dental serves the general, cosmetic, restorative, and sedation dentistry needs for the communities of Mechanicsville, LaPlata, Hollywood, Charlotte Hall, Waldorf, Leonardtown, and Lexington Park. To receive excellence in family, cosmetic, and implant dentistry, please make your appointment now!
Related Content