Replace Missing Teeth With One Of Our Denture Options
Dentures are replacement teeth that will give you the gift of a beautiful smile after tooth loss. Full dentures are used when all of the natural teeth have been removed, whereas partial dentures are attached to the remaining natural teeth in your mouth.
---
Innovative Denture Technology
In order to create the most realistic dentures possible, we use cutting-edge 3D printing and CAD/CAM technology. Our dentures can be intricately customized to meet your unique needs, and can be designed up to 2.5 times faster!
Research shows that our 3D software provides increased accuracy, thus producing more comfortable dentures for our patients!
Implant Dentures
Implant-supported dentures are attached to dental implants—small rods that are placed surgically into the jawbone and meant to secure natural-looking tooth restorations. Implant dentures ensure a more secure kind of denture that allows you to easily chew and bite your food. You'll never have to worry about your dentures slipping, sliding, or falling out ever again!
Learn More About Denture Implants
---
Traditional Dentures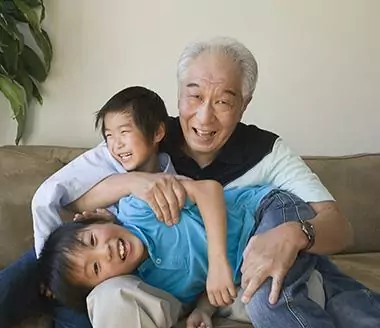 Denture treatment has dramatically progressed over the years. Even our traditional dentures are more realistic and better-fitting than ever! Traditional dentures are removable, and are secured atop the gums to restore your full and complete smile.
Full dentures form a seal with the gums to stay in place, while partial dentures include a metal clasp that is anchored to the natural teeth on either side of the gap. Our standard removable dentures are made of porcelain or acrylic teeth. Many of our patients with missing or damaged teeth find great success with traditional dentures. They look natural and will inspire you to smile again!
What Are the Benefits of Traditional Dentures?
Dentures are a term used for a removable device that is used to esthetically replace some or all of someone's teeth. They have multiple benefits to them as a treatment option:
Enable patients to eat, chew, and speak more naturally.
Partial dentures prevent remaining teeth from drifting into the openings where teeth should be.
Help patients avoid a sunken, hollowed appearance to their face.
They generally have the shortest turn-around time to delivery (depending on how flexible your schedule may be).
They are the most cost-effective option for tooth replacement in terms of all the range of tooth replacement options available.
Dentures are not a replacement for teeth, rather, they are an esthetic replacement for no teeth due to the fact that they are not connected to anything in the jaw bone. Since they are removable, they are able to move and there is an adjustment period for the wearer to get used to their new prosthetic. Upper dentures tend to be easier for most denture wearers to use as opposed to lower dentures, which tend to move more.
Custom Dentures
A beautiful smile plays an important role in a happy life. When you feel confident in your dentures, you will smile and laugh more, and show a greater self-esteem that will improve your daily interactions.
Our mother-daughter dental duo offers custom dentures that are personalized to exceed your expectations. To learn more about the comfort you can experience with our one-of-a-kind full or partial dentures, call St. Mary's Dental today.
Contact St. Mary's Dental for Dentures Today!
Our caring dentists provide several options for lifelike full or partial dentures, so all of our patients can create the functional, flawless smile they have always wanted. Are you ready to restore your smile with traditional, custom, or implant-supported dentures? You won't be disappointed by our friendly staff or our latest and greatest technology. Contact St. Mary's Dental today by phone, email, or text!