At St. Mary's Dental in Mechanicsville, MD, we know that there are plenty of reasons why you may have missing teeth. Dental injuries, severe tooth decay, and root canal infections can all lead to tooth loss—or the need for extractions. Most American adults who suffer from periodontitis, which is a very advanced form of gum disease, will usually experience tooth loss. In fact, untreated gum disease is the number one reason for tooth loss in the United States!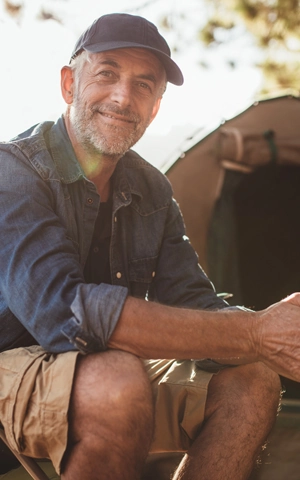 Dental Implants Maryland
The good news is that, at our Southern Maryland office, we can provide the restorative dentistry option known as dental implants.
Benefits of Teeth Implants
Having dental implants are very beneficial to your health. For example, dental implants:
Properly align your bite.
Prevent TMJ problems.
Allow better speaking.
Strengthen your jawbone.
Increase functionality.
Improve eating abilities.
Remain strong and durable for a long time.
Return oral health.
Can never get a cavity.
Health Effects Of Missing Teeth
Most patients focus on how missing teeth affect their appearance and their confidence levels. Your emotional health is an important factor to consider when thinking about the benefits of dental implants. However, you should also know about the negative impact that missing teeth have on your oral health.
Missing teeth can mean:
Higher risk for gum disease.
Loosening, shifting, or loss of remaining teeth.
Resorption of jawbone.
Loss of facial structure.
Suffering improper bites and temporomandibular joint issues.
Dental Implant Process
A dental implant is comprised of a titanium post that's surgically embedded into your jawbone. Some implant placements will require a referral to an oral surgeon; however, most implants can be placed in our office.
Implant Evaluation
At St. Mary's Dental in Southern Maryland, Dr. McCray and Dr. Demer will evaluate if you are a candidate for dental implants. Our 3D CAT scanner will give us a much more complete view of your jaw structure than typical x-rays can provide. We will be able to determine any prep work that might be needed, such as bone grafts, as well as the optimal placement of the implant to make your implant placement successful.
Tooth Implant Placement
Once the tooth implant is placed, we evaluate your healing and uncover the implant in order to begin the process of making your tooth/teeth that will sit on top of the dental implant(s). Once fabricated, the prosthetic tooth/teeth are precisely seated onto the tooth implant(s) to restore the beauty and function of your mouth.
Schedule Your Dental Implant Appointment Today
Both Dr. McCray and Dr. Demer perform implant surgery and have received their fellowship in implant training through the International Dental Implant Association. Call St. Mary's Dental in Southern Maryland to schedule an evaluation for your new teeth today!
Related Content