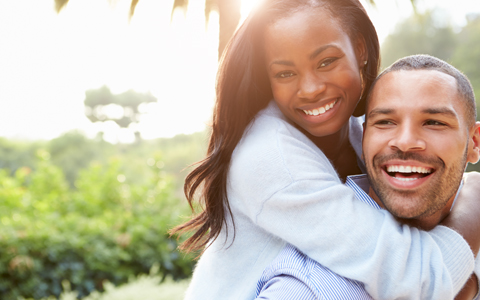 At the Mechanicsville, MD, office of St. Mary's Dental, Dr. McCray and Dr. Demer can correct a myriad of smile problems with one simple procedure: porcelain veneers. This cosmetic treatment is quickly becoming one of the most popular options for adults looking for a dramatic smile transformation, and it's really no surprise why.
As a minimally-invasive option offering beautiful results, porcelain veneers are a fast, effective way to makeover an imperfect smile.
Porcelain veneers can be a solution for an array of cosmetic issues, including teeth that are yellowed, darkened from heredity problems or diet, broken, damaged, chipped, cracked, gapped, and irregularly shaped. At St. Mary's Dental, Dr. Gina McCray and Dr. Kara McCray Demer can usually recreate your smile with porcelain veneers in only two visits to our Mechanicsville office.
What Are Porcelain Veneers?
Porcelain veneers are very thin, translucent shells applied to your prepared tooth enamel. In essence, they replace the damaged or imperfect surface of your teeth while maintaining as much natural tooth structure as possible.
The benefits of choosing porcelain veneers for your smile improvements are numerous, and include the following:
Porcelain is a material that looks, acts, and feels just like your natural teeth.
The biocompatible material is accepted without a problem into your smile.
The porcelain we use is as durable as it is beautiful.
Because porcelain is highly resistant to stains, your veneers will stay the same beautiful shade of white for years after placement.
Dental veneers are totally functional, too. You can continue to eat, speak and smile just like you're used to—but with more confidence in your beautiful teeth than ever before.
In most cases, patients with good dental and oral health are eligible candidates for porcelain veneers. Gum disease and cavities should be corrected before undergoing any elective dental procedure.
Porcelain Dental Veneers Before & After
---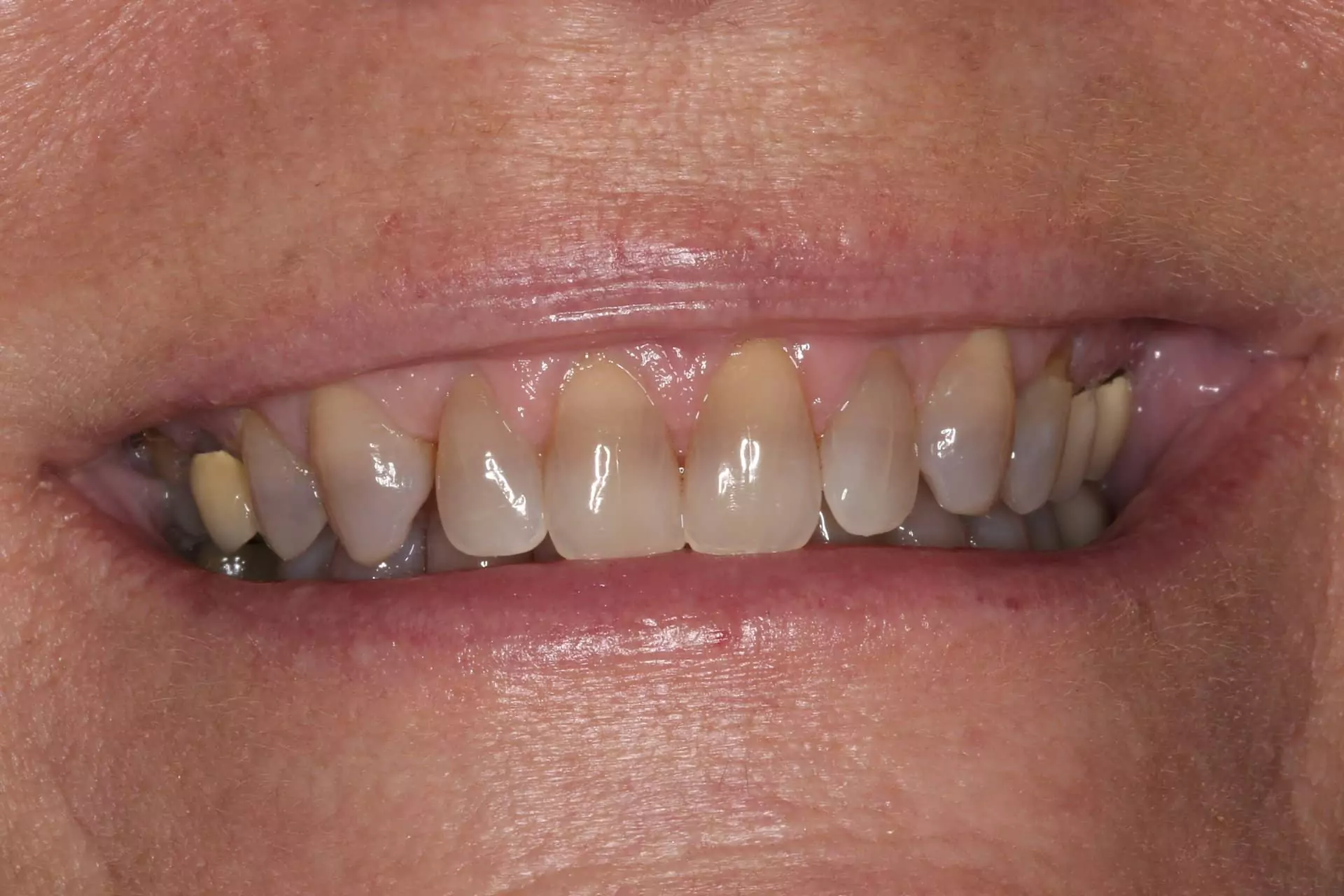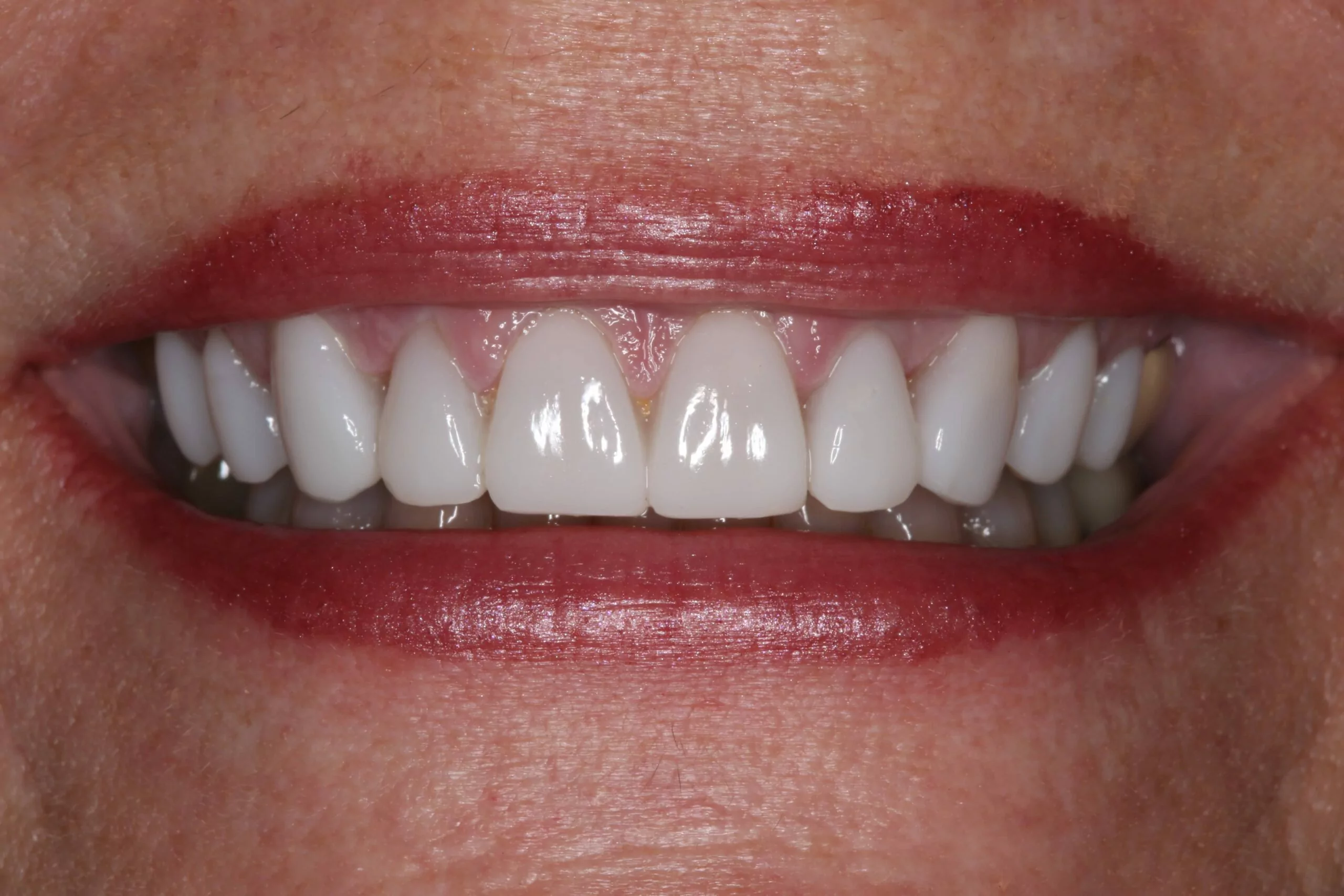 This is a beautiful smile makeover to hide significant tetracycline staining using a combination of veneers on front teeth and crowns on back teeth.
How Does the Porcelain Veneer Procedure Work?
Once it's been determined that dental veneers in Mechanicsville, MD are the right choice for improving your imperfect smile, we can begin. Porcelain veneers are usually completed in two visits to St. Mary's Dental.
During your first visit, your smile goals will be discussed and your dentist will prepare your teeth to receive the new veneers. Tooth preparation includes buffing a small amount of enamel from the surface to make room for the new devices.
A second visit is necessary for the final placement of your porcelain veneers. We'll check to make sure they look, fit, and feel just like they should. Once you give the final ok, they'll be securely bonded onto the surface of your teeth.
The results? Fantastic—a smile you won't ever want to hide again!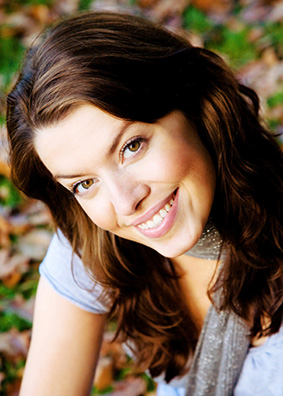 Other Options in Porcelain Veneers
While traditional dental veneers require preparation of the tooth and multiple visits to the dentist, other options in porcelain veneers—like Lumineers and Da Vinci teeth veneers—offer minimal preparation and faster results. We'll be happy to discuss all your options in veneers, and the one that's right for you will depend on your unique smile needs.
Caring for Your New Porcelain Veneers
After you've received your porcelain veneers, we know you'll be interested in making sure they keep looking great each year. The good news is that teeth veneers don't require a lot of special care. Keep them and the rest of your teeth healthy by continuing to brush gently, using a non-abrasive toothpaste, for two minutes, twice a day. Combine good brushing with regular flossing and twice-annual visits to the dentist and you'll enjoy happy, healthy, beautiful teeth for years to come.
Patients who grind their teeth at night—suffering from the condition known as bruxism—should invest in a custom mouthguard to protect their new veneers. Athletes should also be fitted for a sports guard for use on the field, court, or track.
Schedule Your Porcelain Veneers Consultation in Mechanicsville, MD
At St. Mary's Dental, we'll assess your teeth and offer recommendations about porcelain veneers. We can do traditional, minimal preparation Lumineers or Da Vinci teeth veneers. There are various advantages to all these porcelain veneer options, and at St. Mary's Dental we'll determine which one is the best option for your smile.
We invite you to view the new smiles of some of our satisfied patients! Then request an appointment with Mechanicsville, MD, dentists Dr. McCray and Dr. Demer today.
Related Content