There are so many smile-enhancing options within the realm of cosmetic dentistry today. Porcelain veneers, teeth whitening, tooth-colored fillings, and even Invisalign clear aligners can enhance your smile more than you may have thought possible.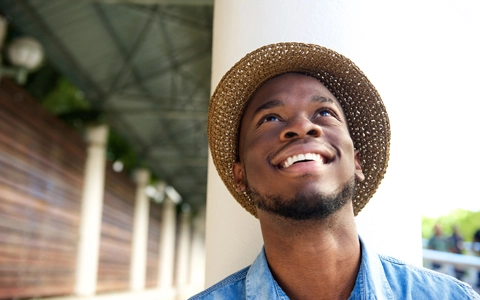 But what if you only need to change one specific tooth in order to improve your smile? If you only need a very minor alteration, you shouldn't have to endure the time and expense necessary to makeover your entire smile. With cosmetic teeth bonding, you don't have to!
Cosmetic teeth bonding, also called dental bonding, uses a tooth-colored composite resin to repair one or just a few teeth. This material will seamlessly conceal stains, chips, cracks, or gaps that are causing those annoying little flaws that detract from an otherwise attractive smile.
Cosmetic Teeth Bonding in Mechanicsville, MD
Dental bonding in Mechanicsville, MD, can also be used to reshape broken or irregular teeth, such as those that are proportionally smaller than adjacent teeth.
With this fast and easy treatment, Mechanicsville cosmetic dentists, Dr. Gina McCray or Dr. Kara McCray Demer, can repair even the most minor imperfection, so your smile looks absolutely perfect to others and in your eyes, too. While cosmetic tooth bonding may be fast and easy, don't underestimate the large impact it can have your smile and your outlook.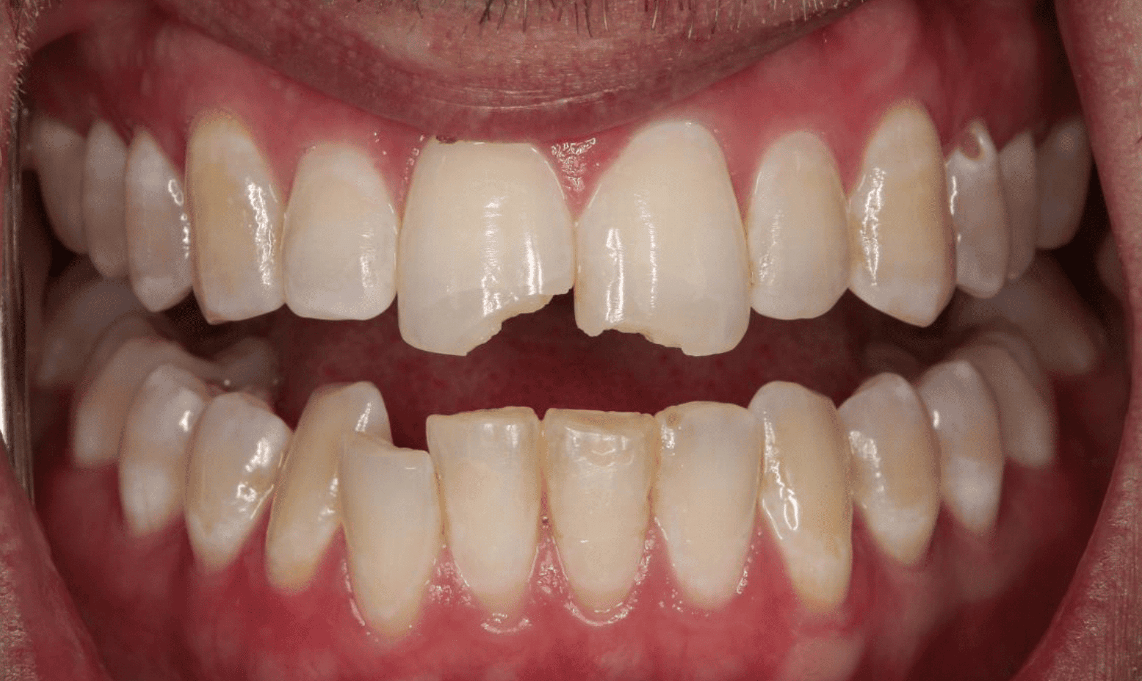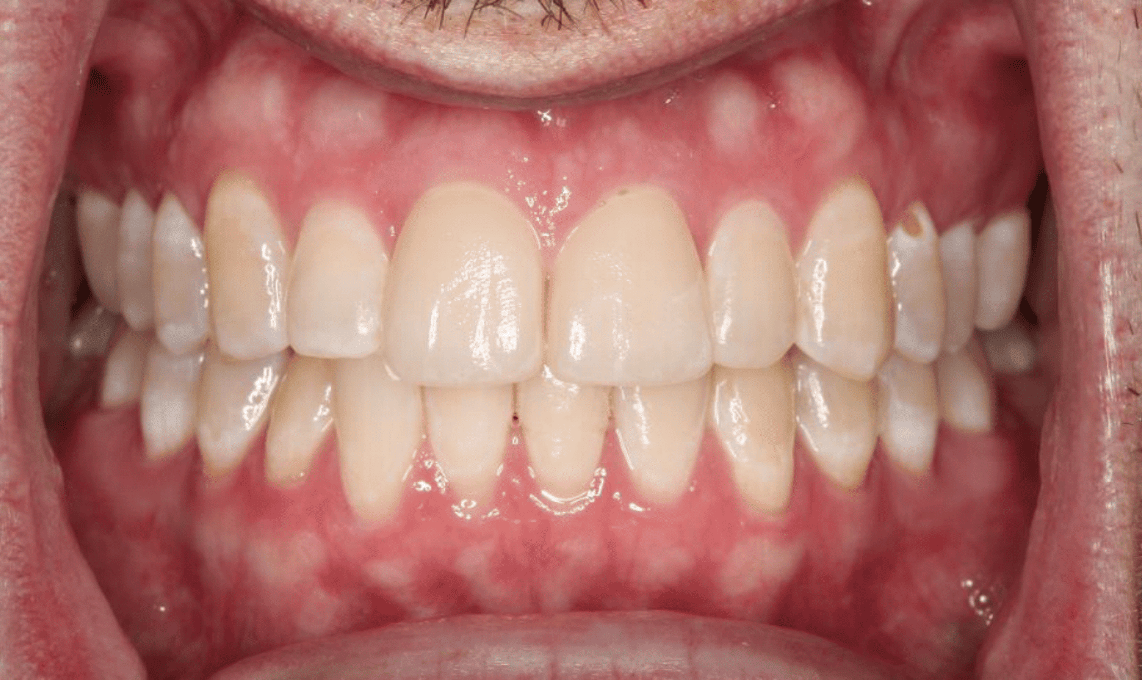 This person had a traumatic incident that broke their two front teeth the night before coming in as a new patient. Within a couple of hours, we were able to create two beautifully blended crowns on the front teeth. No one would ever know those aren't their natural teeth.
Dental Bonding and Your Tooth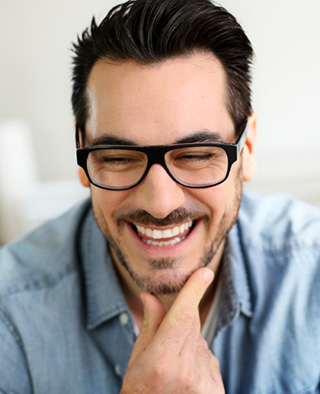 Did you know that you might already have some cosmetic tooth bonding material in your mouth and not even realize it? The material that your Mechanicsville cosmetic dentist uses to cover or reshape a tooth with dental bonding is the same material used to repair a cavity with a tooth-colored filling.
Because a cavity typically develops in one of your molars, which must all withstand the daily pressures of chewing and biting, you can rest assured that composite resin is strong enough for any tooth requiring dental bonding for cosmetic purposes only.
In addition, cosmetic bonding is often a much more conservative choice than other cosmetic options that require altering teeth first. Porcelain veneers, for example, necessitate removing a thin layer of enamel and a dental crown requires reducing the size of a tooth so the crown fits well. Alternatively, dental bonding usually does not require any tooth preparation, so you also don't have to worry about local anesthesia.
The Cosmetic Teeth Bonding Process
This durable plastic material is applied and sculpted, then hardened with a special light. These steps can be repeated several times until Dr. McCray or Dr. Demer sees that your tooth is correctly shaped. Once the shaping is complete, the tooth is polished until the dental bonding perfectly matches the rest of your natural teeth.
We can use dental bonding to:
Fill in cavities.
Repair damaged teeth.
Cover discolorations.
Close up spaces.
Change the shape of teeth.
Replace amalgam (silver) fillings.
Protect exposed tooth roots.
Dental bonding is an excellent option for small cosmetic changes and for correction of minor defects.
Schedule Your Cosmetic Bonding Consultation at St. Mary's Dental Today!
St. Mary's Dental serves the general, cosmetic, restorative, and sedation dentistry needs for the communities of Mechanicsville, La Plata, Hollywood, Charlotte Hall, Waldorf, Leonardtown, and Lexington Park. To receive excellence in family, cosmetic, and implant dentistry, please make your appointment now!
Related Content