At St. Mary's Dental, our team is dedicated to ensuring your overall oral health and comfort with a comprehensive variety of services and treatments. For our patients who suffer from nighttime teeth grinding—also known as bruxism—we can provide you with a night mouth guard to help with teeth grinding and prevent tooth damage.
Importance of Treating Bruxism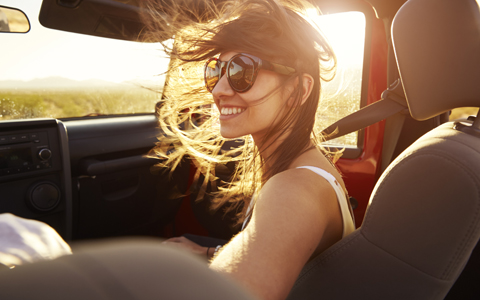 When a patient clenches the jaw and grinds their teeth during sleep, the amount of force administered causes substantial damage to the delicate structures within the jaw. Over time, the surfaces of teeth will become worn, causing both cosmetic damage and making teeth more susceptible to decay. The temporomandibular joints can also become inflamed, leading to chronic pain in the jaw, face, and neck.
Other symptoms of bruxism include:
Earaches or ringing in the ears (tinnitus).
Teeth that are loose or begin to shift from their proper positions.
Frequent disruptions of sleep.
Feelings of tightness in jaw and face.
Teeth take on a flattened appearance.
Fractures or chips in enamel.
Grinding that is loud enough to hear.
Teeth Grinding Night Mouthguard
Fortunately, a customized mouthguard solves the underlying problem associated with these and other painful symptoms.
A night mouthguard is a special oral appliance shaped to fit snugly and comfortably within your mouth while you sleep. A soft layer in the night guard's construction makes it comfortable to wear while a more rigid layer protects your teeth from the harmful effects of grinding. Patients using a teeth grinding guard typically experience noticeable relief—including a daytime feeling of being more rested—after just one night of use.
Bruxism Custom Mouthguard
In order to ensure the best fit and most effective teeth grinding, our doctors use high-quality impression material to capture your teeth and bite exactly. Once the impressions are taken, they are poured in stone that allows the dental lab to create a custom and comfortable appliance made especially for you.
Get Lasting Bruxism Relief Today
Do you struggle with nighttime teeth grinding? Allow us to provide you with the custom sleep appliance that can give you real relief. Contact our office in Mechanicsville, MD, today to schedule your consultation with our friendly staff and knowledgeable team of doctors. We look forward to helping you achieve consistent, lasting relief from bruxism and TMJ pain.
Our state-of-the-art facility also welcomes patients from throughout the surrounding areas, including Charlotte Hall, Leonardtown, Waldorf, Lexington Park, and more. Discover what a difference a bruxism night guard can make in your oral health and everyday life today.
Request an Appointment
Related Content