If you need a regular checkup, a routine cleaning, periodontal therapy, or bite assessments, then our general dentistry and family dentistry services are for you!
Family Dentistry Southern Maryland
At St. Mary's Dental, we offer a complete and thorough oral examination—we even screen for oral cancer, too. We also check to see if you have issues with bruxism, a form of excessive teeth grinding, and other temporomandibular (TMJ) issues. Dr. McCray, Mechanicsville dentist, is happy to discuss your smile goals with treatment plans and regular check-ups to make sure you keep and maintain your dental health.
Preventive Dental Care
At St. Mary's Dental we promote healthy dental habits for our patients and encourage diligent home hygiene. This includes twice daily brushing with a fluoride toothpaste, daily flossing, and rinsing with a quality mouthwash.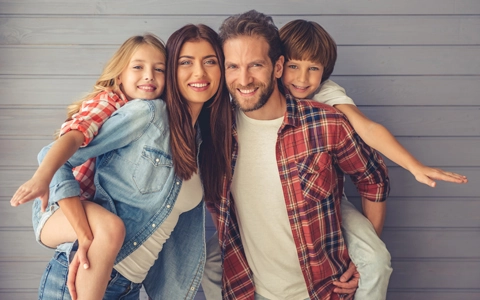 Regular Dental Check-up
Beyond care at home, patients should visit St. Mary's family dentist twice yearly for a thorough oral exam, digital x-rays (as required) and professional teeth cleaning to remove harmful plaque and tartar. Dr. Gina McCray and Dr. Kara Demer perform their examinations in a gentle manner, looking for:
Signs of decay and gum disease.
Problems with how teeth bite together.
Condition of restorations such as fillings and crowns.
Wear from teeth grinding (bruxism).
Temporomandibular joint issues.
Signs of oral cancer with the quick and painless Velscope screening tool.
With this information, your Mechanicsville general dentist will develop a treatment plan aimed at improving oral health. Also, she will answer every question and concern and discuss any aesthetic goals for a better-looking smile.
Mechanicsville, MD, General Dentistry
St. Mary's Dental in Mechanicsville, MD, delivers quality general dentistry services. With an emphasis on whole-mouth health and well-being for the whole family, Drs. Gina McCray and Kara McCray combine their expertise with compassionate dental care for patients of all ages.
A great and long-lasting smile begins with preventive dental check-ups at St. Mary's Dental, serving the Mechanicsville, MD, area. Gina McCray, DDS, and Kara McCray, DDS, consider the oral health of children, teens, adults and senior adults their highest priority. Their extensive dental training and experience, coupled with a passion for individualized care, help families have and maintain the oral health they deserve throughout their lives.
Keeping Up With Dental Hygiene
At St. Mary's Dental, we recommend that our patients keep a daily oral hygiene routine to protect against cavities, gum disease, and other health issues that can be caused by oral bacteria.
Brush in the mornings and right before bed.
Floss at least once a day.
Follow up brushing with a good oral rinse.
Use fluoridated products.
Our general dentistry and family dentistry services also include special cavity protections for children. We can use either dental sealants or fluoride supplements, or both, to strengthen your child's enamel for additional safeguards against decay. Dental sealants are thin plastic layers painted onto the back molars. This plastic material fills in the peaks and valleys of the molars, keeping out harmful debris and bacteria. Fluoride supplements are applied as a topical varnish, usually during your child's general family dentistry appointment.
Dental Care for Every Smile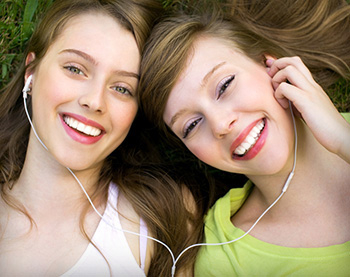 St. Mary's Dental offers numerous dental check-up services, from the most basic of sealants to keep children's molars cavity-free to clear braces for straight teeth to porcelain crowns and amazing dental implants for a smile that's solid and lasts. The doctors also screen for obstructive sleep apnea issues and can prescribe nasal masks, bite guards, or other oral appliances as helpful interventions for this disruptive health condition.
To help patients look their best, St. Mary's Dental delivers outstanding cosmetic dentistry choices, affecting the smallest of changes to more comprehensive smile makeovers. Options include:
Porcelain veneers to smooth and fill gapped, irregular, or chipped teeth.
At-home and in-office teeth whitening that's safe and gives superior results.
Cosmetic composite resin bonding, an affordable and quick way to sculpt away tooth imperfections.
Onlays and inlays (partial crowns) and tooth-colored fillings to eliminate decay and preserve tooth structure.
Natural-looking fixed bridgework and dentures.
For their patients' comfort and complete well-being, your Mechanicsville dentists can perform procedures with the benefit of sedation. Carefully administered and monitored to lessen anxiety and accomplish multiple procedures more easily, oral conscious sedation and laughing gas take the fear out of dental work.
Schedule Your Family Dentistry Appointment Today
St. Mary's Dental serves the general, cosmetic, restorative, and sedation dentistry needs for the communities of Mechanicsville, LaPlata, Hollywood, Charlotte Hall, Waldorf, Leonardtown, and Lexington Park. To receive excellence in family, cosmetic, and implant dentistry, please make your appointment now!
Related Content